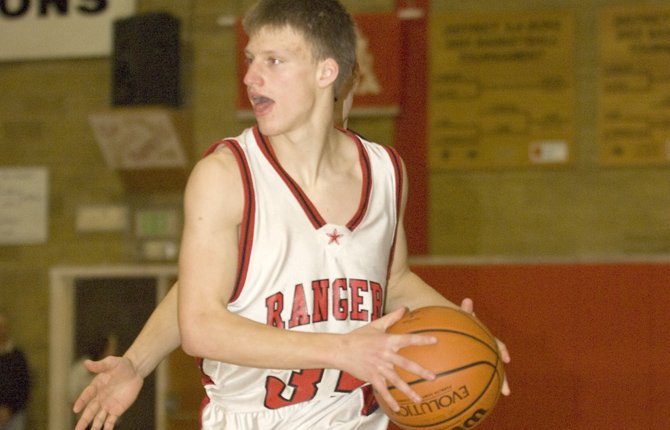 DUFUR'S Nick Little fights through some tough defense looking for an open teammate in 1A hoops action at Dufur High. Little and the Rangers have a rebuilt roster in place for new coach Tony White. Mark B. Gibson photo
Stories this photo appears in:

With new coach, Dufur could be a wild card squad
When looking at his current varsity roster, Dufur head coach Tony White likes the many dynamics in place from top to bottom.