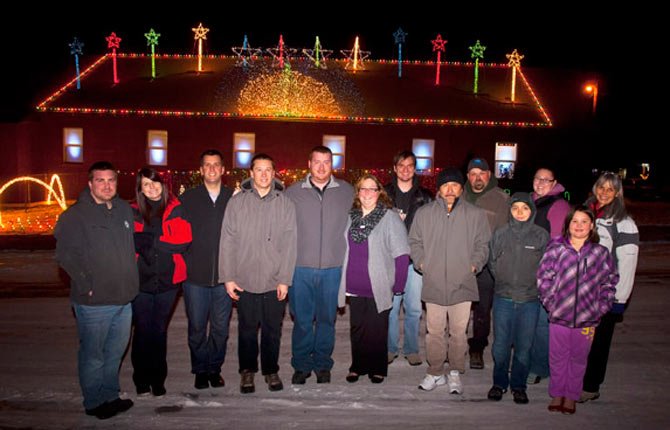 Volunteers who worked on the Church of the Nazarene lighting display included, from left, Pete Hall, Melanie Hall, Pastor Aaron Mednansky, Kris Langdon, Adam Gietl, Michelle Cochran, Judah Harwood, Ino Olivan, Raymond Kimball, Angel Garcia, Kim Wadsworth, Leaveny Wadsworth and Ramona Harwood. Not pictured are Brittany and John Bernstein, Luke Maney, Russ Erlenbush, Brian Fix, Steven Zack, Adam Pratl, Mychal and Tobin Hall.

Stories this photo appears in:

Local news wasn't always stern and serious. Sometimes it was fun or uplifting — or both.

Volunteers have put together a Christmas decoration display at the Church of the Nazarene the likes of which hasn't been seen before in The Dalles. "Display" doesn't really do it justice. This is a nightly light show set to music.