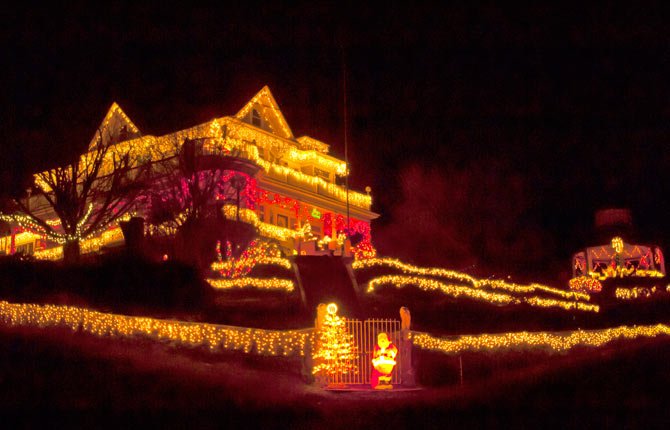 The Victorian House in Wasco, with gazebo and welcoming Santa, is one of the most decorated houses in the Mid-Columbia, located at the corner of Biggs and Davis streets. Sherman County also has another lighting attraction for visitors. File photo from 2013.
Stories this photo appears in:

Plan ahead for Christmas alone

Area Christmas lights.