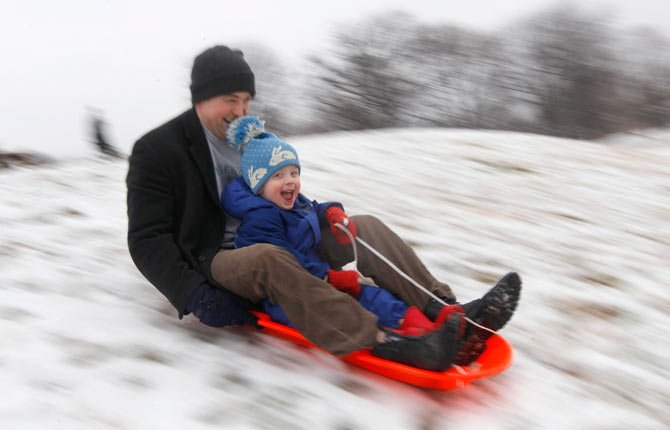 Matt Redmond, 3, and his father, Mike, ride a sled down a hill in Baltimore, Md. According to a government survey the detached dad is mostly a myth.

Stories this photo appears in:

CHICAGO — The detached dad, turning up his nose at diapering and too busy to bathe, dress and play with his kids, is mostly a myth, a big government survey suggests. Most American fathers say they are heavily involved in hands-on parenting, the researchers found.