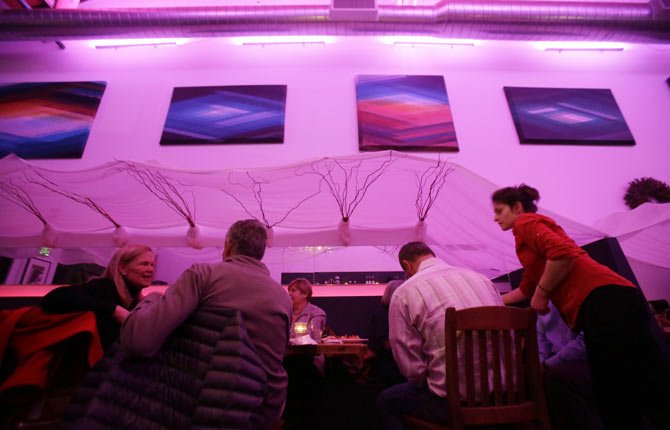 Lightbar patrons sit in a purple glow from special lights in Portland Dec. 19. Designed to mimic sunlight, light boxes are now being featured at the bar and a cafe in Seattle to help those with seasonal affective disorder, or SAD, an energy-sapping depression that occurs at the same time each year and affects an estimated 3 percent to 5 percent of Americans.
Stories this photo appears in:

PORTLAND — Saturday marks the shortest day of the year — the pinnacle of dread for people who feel depressed when there's less sunshine.