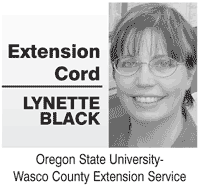 Stories this photo appears in:
Summer: long days, singing birds, crowing roosters, mooing cows, baaing sheep, grunting pigs, lots of chores, gardening and outside activities including camping! Summer = 4-H = camps and the county fair. Some of my most heartwarming memories are of 4-H camp (including the 1½ hours in the bus singing camp songs on the way to camp, funny but I don't remember anything about the trips home, zzz) and the county fair.
One of my favorite springtime activities is gardening. I learned this activity as a child.
Many of us fondly recall our years and experiences as 4-H members. We remember attending 4-H club meetings to learn about our project and be with others who had similar interests. We remember working together to complete community service projects and promote ourselves, our club and the 4-H program.
This is one of my favorite times of the year! I see the best in people rise to the surface during the holiday season.