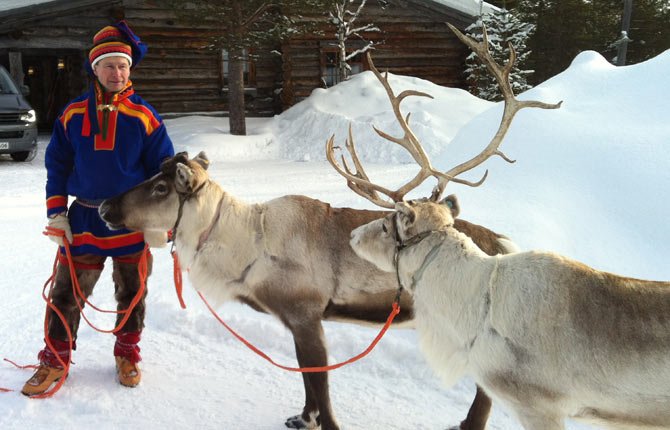 In this March 2013 photo, A Sami handler in traditional clothing holds two of his herd in Saariselka, Finnish Lapland. Reindeer are featured on Christmas cards and in movies worldwide this time of year, galloping across the sky with Santa's sleigh in tow. But on Europe's northern fringe, the migratory mammals are part of everyday life all year round as they roam the fells of Lapland - the Arctic homeland of the indigenous Sami people of Norway, Sweden, Finland and northwest Russia.
Stories this photo appears in:

...but how much do you really know about reindeer?