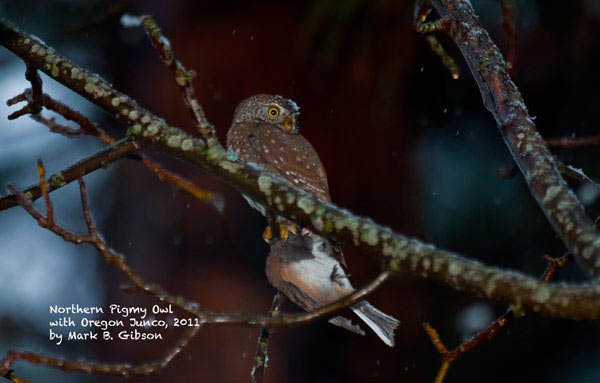 A pigmy owl hunts near a home in rural Wasco County. Rodents make up a major portion of the diet of most owls, making them vulnerable to rodent poison. Photo courtesy Mark B. Gibson
Stories this photo appears in:

SALEM, Ore.— Oregon Department of Fish and Wildlife veterinarians advise home and land owners that poison baits used to control mice and rats can sicken or kill owls, hawks, foxes, bobcats and other species. To protect wildlife, people should carefully follow product directions and explore other options for rodent control.