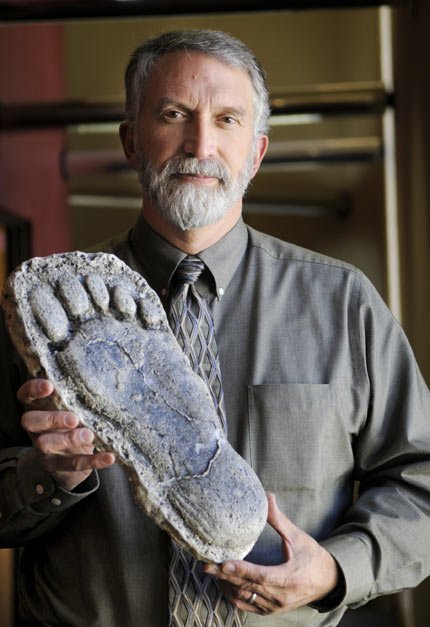 DR. JEFF MELDRUM poses with a purported Sasquatch footprint. Meldrum will be one of the speakers at the Sasquatch Revealed exhibit opening day activities at the Columbia Gorge Discovery Center.
Contributed photo
Stories this photo appears in:

Does Sasquatch exist? Rumors of a large, hairy, man-like creature roaming the Cascade Mountains have existed for centuries. Where does myth end and science begin?