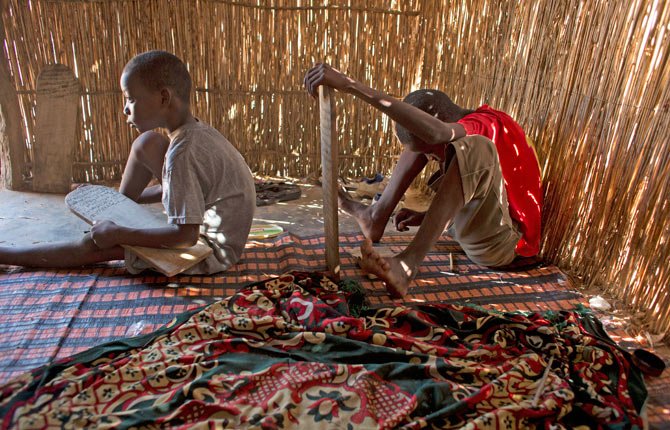 Talibes memorize Quranic verses written on wooden tablets, in a temporary school where they both study and sleep, in the village of Ndame, Senegal. Diallo had been living with his students in a shack in the capital, Dakar, when a fire broke out and killed eight of his young pupils. In the village, the students live in cleaner conditions and don't have to beg, but when Diallo decides to return to Dakar, the students will go too.
Stories this photo appears in:

NDAME, Senegal — Seven nights a week, 13-year-old Cheikhou and his younger brother Bamba would make their way to a wooden shack they shared with dozens of other barefoot child beggars, blanketing the floor with their tired bodies.