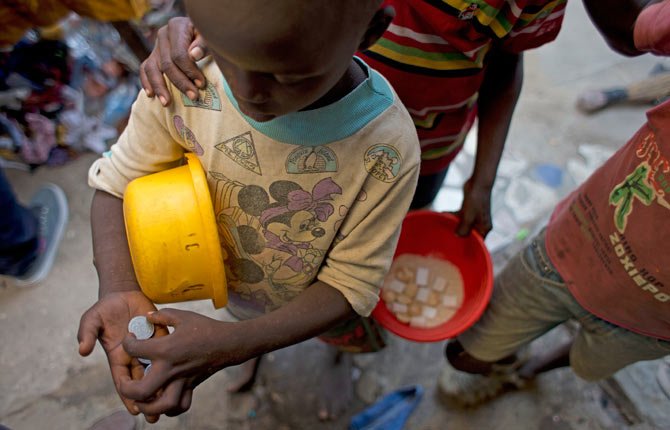 In this Sept. 24, 2013 photo, a talibe counts his earnings to make sure he's reached the daily begging quota of 300cfa, about 60 cents, in the Medina Gounass suburb of Dakar, Senegal. The Quranic students rise before dawn to study, and then spend hours begging for money and food to bring back to their religious teacher, or marabout.
Stories this photo appears in:

NDAME, Senegal — Seven nights a week, 13-year-old Cheikhou and his younger brother Bamba would make their way to a wooden shack they shared with dozens of other barefoot child beggars, blanketing the floor with their tired bodies.