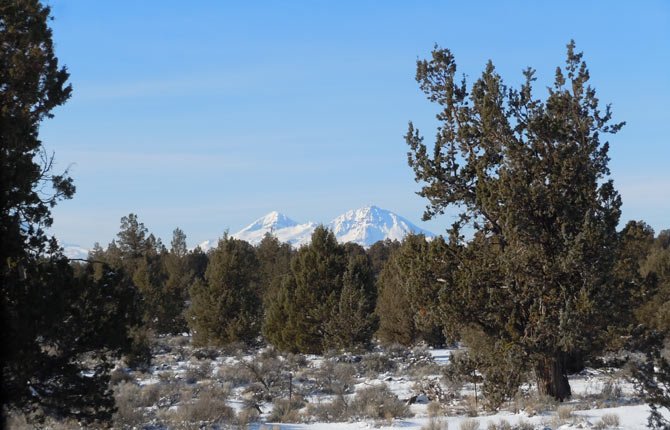 The Cascade Mountains in the Cline Buttes Recreation Area Northwest of Bend are seen on a canal walk.

Stories this photo appears in:

BEND (AP) — A few weeks ago — and in much warmer weather — my husband and I set out to explore a new-to-us nature spot called Cline Buttes Recreation Area. We wanted to explore a particular section of Cline Buttes, dedicated to preserving historic canals. Due to some confusing signs and probably a bit of user error, we started on the wrong path and never stepped foot on the trails of the historic canal area.