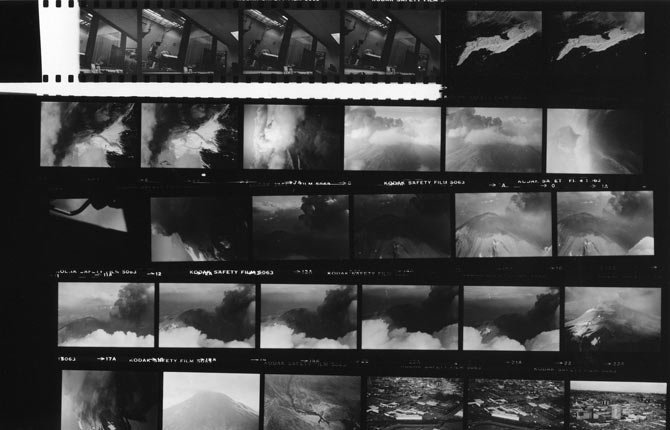 This undeveloped roll of film by The Columbian photographer Reid Blackburn, who died when Mount Saint Helens erupted a month later, was recently discovered at the newspaper.
Stories this photo appears in:

VANCOUVER, Wash. (AP) — They're brand new images of a Northwest icon that disappeared more than 33 years ago — the conical summit of Mount St. Helens. Reid Blackburn took the photographs in April 1980 during a flight over the simmering volcano.