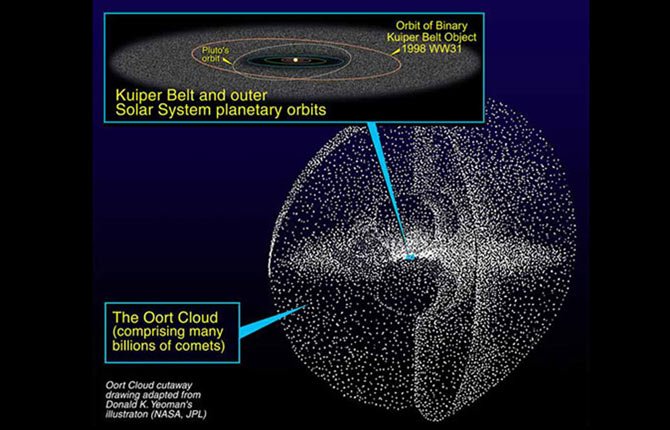 THE OORT CLOUD, from which Comet ISON emerged, and the Kuiper Belt, from which Halley's Comet emerges, are shown. Wikimedia Commons/NASA graphic
Stories this photo appears in:

Comet ISON, first spotted by Russian astronomers in September 2012, broke up while passing too near the sun this Thanksgiving. After billions of years of traveling through space, it now consists of little more than scattered dust and rocky debris.