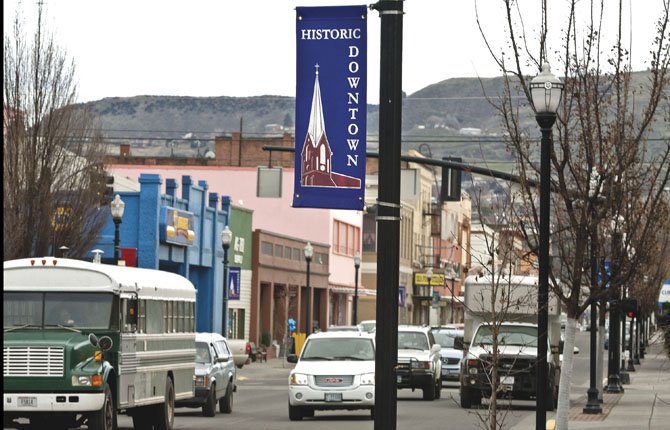 AFTERNOON TRAFFIC keeps Second Street bustling Jan. 31. The Dalles Main Street is fielding a revised proposal to tax downtown businesses to pay for its executive director and marketing strategy. Mark B. Gibson photo
Stories this photo appears in:

The Dalles Main Street advocates were dealt a blow this week when a petition was turned in opposing economic improvement district funding for the organization. The jury is still out on whether all the signatures are valid. Downtown business owner Chuck Langley submitted the petition, which reportedly includes signatures representing 76 of the almost 200 tax lots affected by the district. Petition verification is under way now in advance of the April 22 public hearing on the issue. Written objections from the property owners must represent 33 percent of the assessed value to halt the district process.

The Dalles Main Street Steering Committee has revised its proposal to generate funding for marketing purposes by taxing downtown properties.