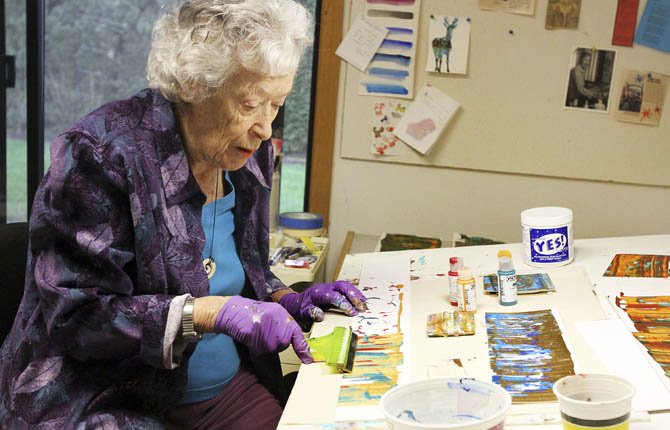 ADVANCE FOR WEEKEND EDITIONS FEB. 2-3 - In this Jan. 28, 2013 photo, Marge Moore, who has been an artist her whole life, is learning to adapt her painting technique to her deteriorating eyesight in Salem, Ore. She has macular degeneration in one eye and glaucoma in the other, leaving her with peripheral vision in one eye and tunnel vision in the other. (AP Photo/Statesman-Journal, Kobbi R. Blair)
Stories this photo appears in:

SALEM (AP) — At the talk of white canes and cane signals, and crossing streets, Terry Chapman is reduced to tears. It's too much. At this moment, it's too much. "I'm very timid and frightened, and I've never been that way in my life and I find myself lost," she says, holding tight to a tall wooden staff that her husband, Bob, carved for her.