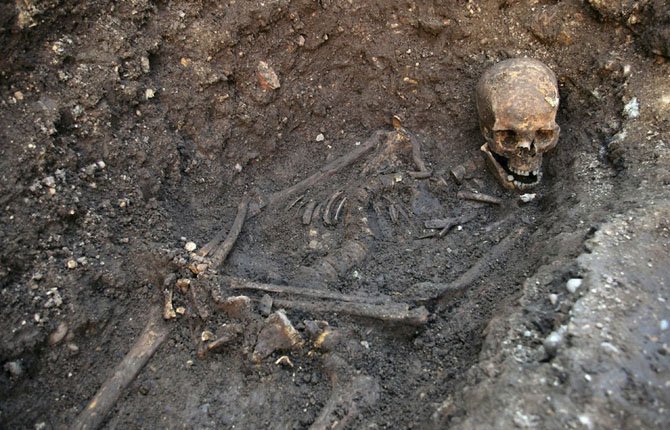 An undated photo made available by the University of Leicester, England, Feb. 4 of the remains found underneath a car park last September at the Grey Friars excavation in Leicester, which have been declared Monday "beyond reasonable doubt" to be the long lost remains of England's King Richard III, missing for 500 years.
AP Photo/ University of Leicester
Stories this photo appears in:

LONDON (AP) — The discovery of King Richard III under a parking lot in the English city of Leicester thrilled history buffs around the world. But the news that they had been proved authentic "beyond a reasonable doubt" meant a winter of discontent for the rival city of York, and now the two are doing battle over the royal bones. Officials in Leicester say the monarch, who was unceremoniously buried without a coffin 528 years ago, will be re-interred with kingly dignity in the city's cathedral.