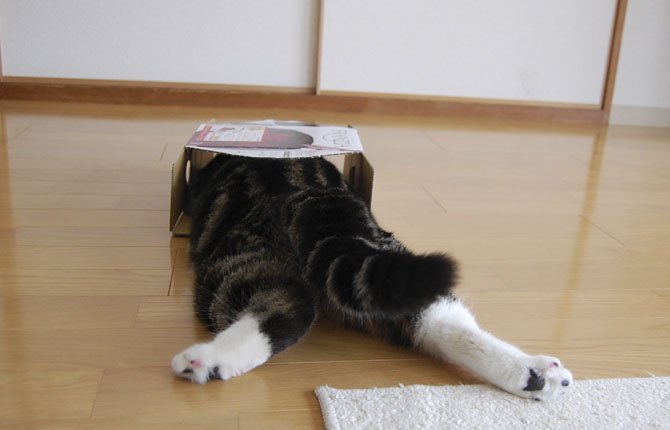 Scottish fold Maru lies down as he dives in a cardboard box in Japan. After years of viral YouTube viewing and millions of shares, the cat stars of the Internet are coming into their own in lucrative and altruistic ways.
AP Photo/mugumogu
Stories this photo appears in:

NEW YORK — They frolic in empty boxes and stick their heads under faucet streams of water. They dance on tippy toes and fly through the air with Pop-Tarts. They play piano wearing little frocks and get tickled to distraction to the delight of millions on YouTube.