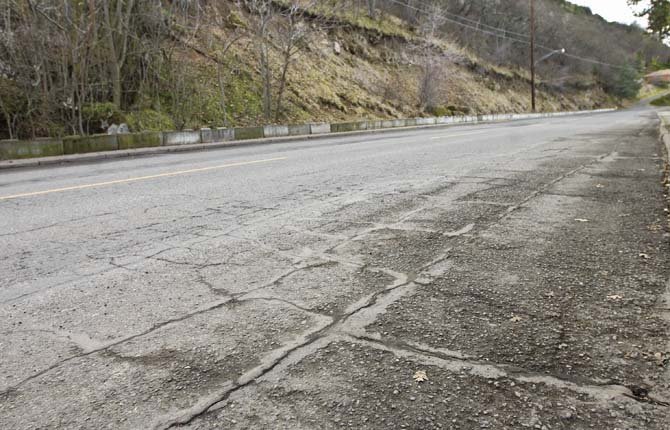 Heavy cracking and a sunken road grade on the north (right) side of Scenic Drive just west of Esther Way, above, was caused in part by damage and runoff from the Kelly Avenue landslide that occurred in the 1980's, some of which can be seen in the background. That slide is stable, but plans are underway to investigate adding a retaining wall to the right side to stabilize Scenic Drive itself.
Stories this photo appears in:

The City of The Dalles is taking steps to shore up an unstable embankment along the ridge of East Scenic Drive that is in a landslide zone.