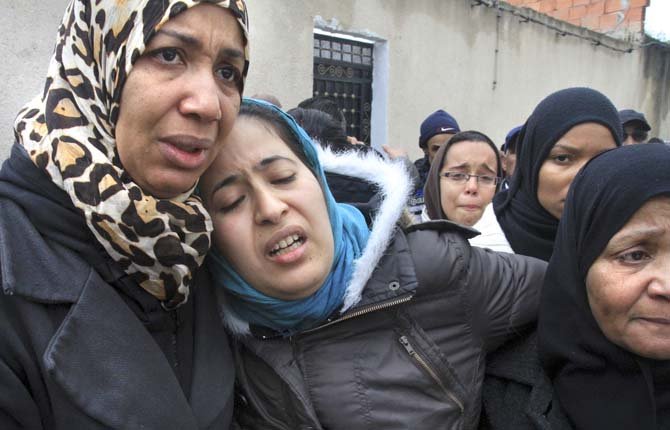 TUNISIAN WOMEN gather Feb. 8 in front of the house of slain opposition leader Chokri Belaid's father prior to his funeral in Tunis. Tunisia braced for clashes on Friday, with the capital shut down by a general strike and the army deployed for the funeral of a slain opposition leader expected to draw tens of thousands of mourners, and potentially many more.

Stories this photo appears in:

European officials agree to budget BRUSSELS (AP) — European Union leaders have agreed to a budget worth €960 billion ($1.3 trillion), a significantly reduced sum that represents the first decrease in a budget in the union's history.