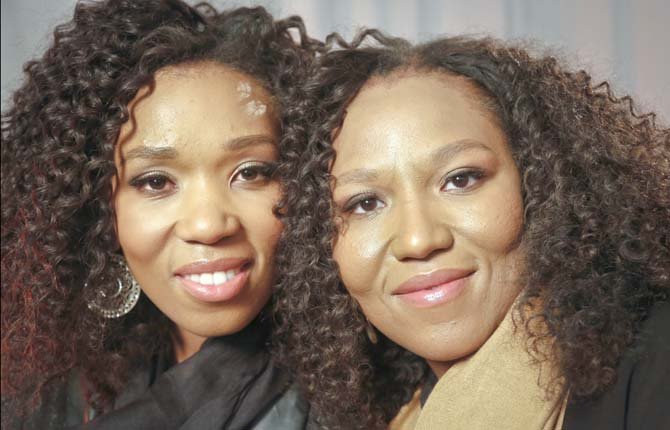 SWATI DLAMINI, left, and Zaziwe Dlamini-Manaway, granddaughters of Nelson and Winnie Mandela, pose Feb. 6 during an interview in New York. The sisters are stars of the new reality show "Being Mandela," produced by COZI TV for NBC. The 30-minute weekly show premieres on Sunday, Feb. 10 at 9 p.m. ET and will follow the next generation of the Mandela family.
Stories this photo appears in:

NEW YORK — The newest reality television show is in some ways like any other: mother and daughters, sibling rivalry, family gossip and talk of Big Grandpa, who is very strict but loves it when his great-grandchildren are around making a racket. But that's where the twist comes in: Big Grandpa is Nelson Mandela, the anti-apartheid legend.