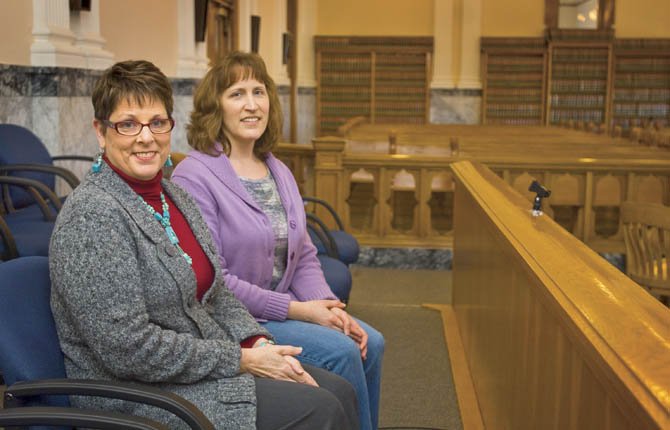 Sherry Smith, trial court administrator, right, and Julie Proffitt, jury coordinator, sit in the jury seats at Wasco County Circuit Court. A good jury pool is critical in the administration of justice.
Stories this photo appears in:

When Mohamed Mohamud was accused of trying to detonate a car bomb at Portland's annual Christmas tree lighting event, it wasn't the FBI agents who arrested him, the attorneys who prosecuted him or the judge who presided over his case who ultimately decided whether he would be convicted.