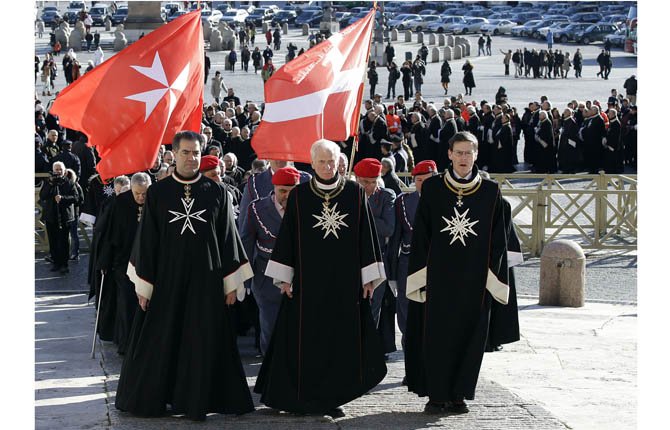 900 Years and Counting
Members of the Knights of Malta walk in procession towards St. Peter's Basilica during a celebration to mark the 900th anniversary of the Order of the Knights of Malta, at the Vatican, Feb. 9. The order traces its history to the 11th century with the establishment of an infirmary in Jerusalem that cared for people of all faiths making pilgrimages to the Holy Land. It is the last of the great lay chivalrous military orders like the Knights Templars that combined religious fervor with fierce military might to protect and expand Christendom from Islam's advance during the Crusades.
Stories this photo appears in:

WASHINGTON (AP) — President Barack Obama will foc us his State of the Union address on boosting job creation and economic growth at a time of high unemployment, underscoring the degree to which the economy could threaten his ability to pursue second-term priorities such as gun control, immigration policy and climate change. Obama also may use Tuesday's prime-time address before a joint session of Congress to announce the next steps for concluding the U.S.-led war in Afghanistan by the end of 2014.