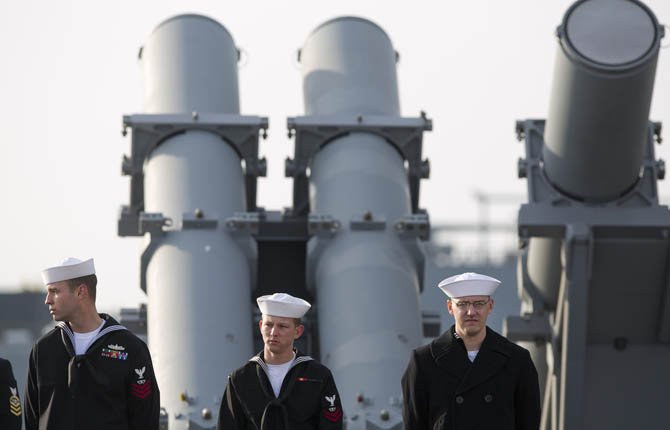 Sailors man the rails aboard the guided-missile destroyer USS Barry as the ship departs the Norfolk Naval Station Feb. 7, 2013 for a 6-month deployment. The USS Barry has deployed to Europe to protect U.S. allies from ballistic missiles.
Stories this photo appears in:

WASHINGTON (AP) — Secret Defense Department studies cast doubt on whether a multibillion-dollar missile defense system planned for Europe will ever be able to protect the U.S. from Iranian missiles as intended, congressional investigators say.