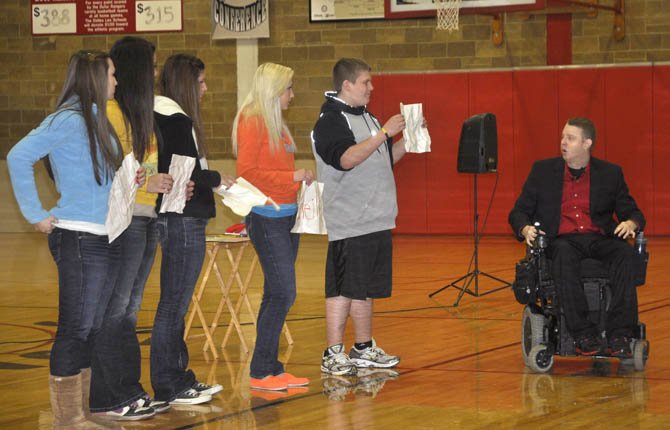 Jake French, right, has Dufur high school students help him demonstrate that people are never quite the same after being bullied, just like a piece of paper is never quite the same after being crumpled up. French, an inspirational speaker who once attended Dufur, returned to the school Monday to teach students about achieving happiness no matter what happens to them.
Stories this photo appears in:

A motivational poster on the wall of the hospital gave Jake French words to live by after the accident that left him in a wheelchair: Life is 10 percent what happens to you and 90 percent how you react to it.