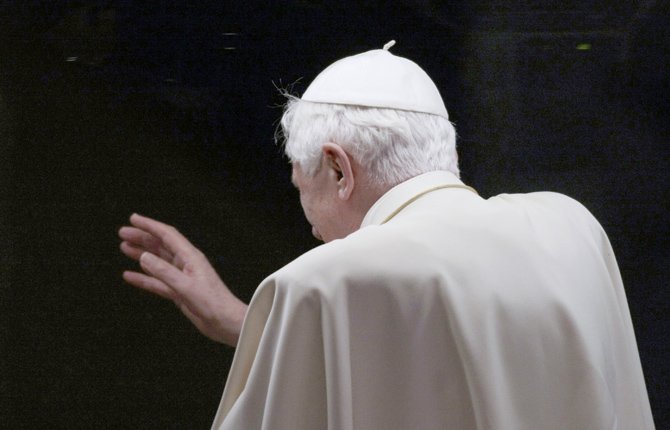 Pope Benedict XVI gestures from his popemobile in 2010 as he leaves a youth gathering, in St. Peter's square, at the Vatican.
Stories this photo appears in:

VATICAN CITY — For months, construction crews have been renovating a four-story building attached to a monastery on the northern edge of the Vatican gardens where nuns would live for a few years at a time in cloister. Only a handful of Vatican officials knew it would one day be Pope Benedict XVI's retirement home.