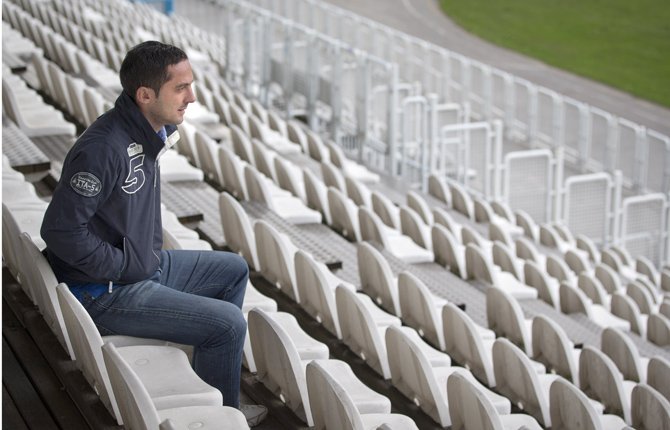 In this Nov. 5, 2012 photo, former Croatian soccer player Mario Cizmek is seen at a stadium in Zagreb. Cizmek was convicted of rigging games in Croatia's first division in 2010. At his trial and during interviews with the Associated Press he spoke of the unwritten rules of match-fixing.
Stories this photo appears in:

ZURICH (AP) — Soccer is falling under a cloud of suspicion as never before, sullied by a multibillion-dollar web of match-fixing that is corrupting increasingly larger parts of the world's most popular sport.