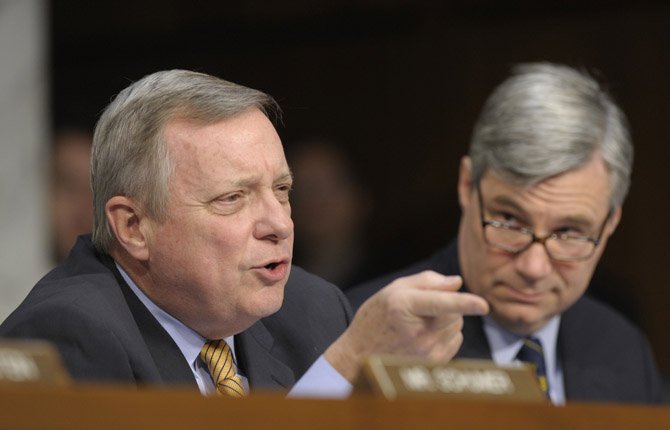 Sen. Richard Durbin, D-Ill., left, asks a question during a Senate Judiciary Committee hearing on gun violence, Jan. 30.
Stories this photo appears in:

WASHINGTON (AP) — A top Democrat says the toll that gun violence is taking on families makes it clear that Congress needs to pass more firearms restrictions. At a hearing Tuesday of a Senate Judiciary subcommittee, Illinois Sen. Richard Durbin said it is time for lawmakers to act. He said he believed steps like requiring background checks for all gun purchases would be constitutional, and he said current laws have too many gaps in them.