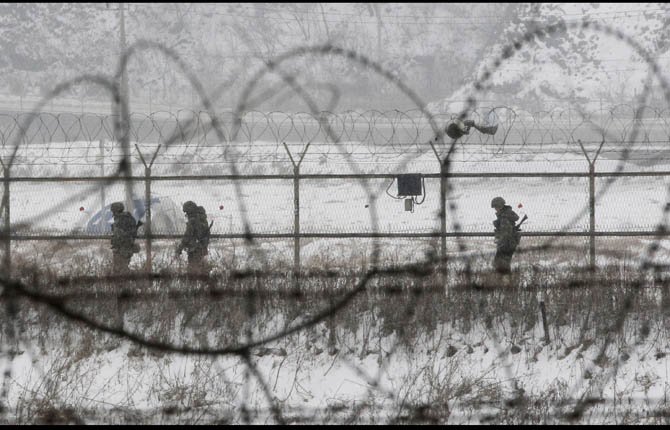 South Korean army soldiers patrol along barbed-wire fences at the Imjingak Pavilion, near the demilitarized zone of Panmunjom, in Paju, South Korea, Tuesday, Feb. 12, 2013. South Korea is confirming that North Korea has tested a nuclear device in defiance of U.N. orders to stop building atomic weapons.
Stories this photo appears in:

PYONGYANG, North Korea (AP) — Defying U.N. warnings, North Korea on Tuesday conducted its third nuclear test in the remote, snowy northeast, taking a crucial step toward its goal of building a bomb small enough to be fitted on a missile capable of striking the United States. North Korea said the atomic test was merely its "first response" to what it called U.S. threats, and said it will continue with unspecified "second and third measures of greater intensity" if Washington maintains its hostility.