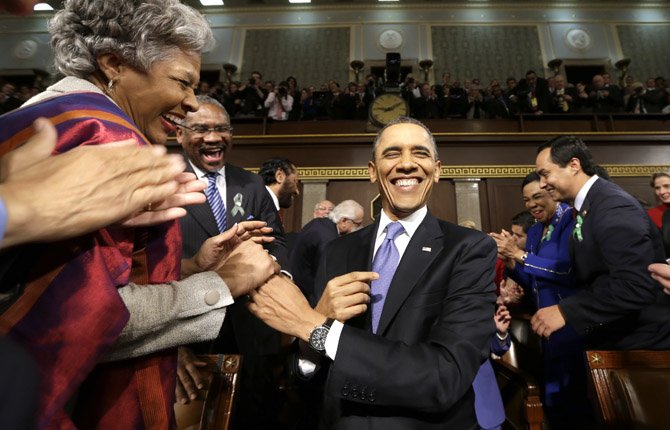 President Barack Obama is greeted before his State of the Union address during a joint session of Congress on Capitol Hill in Washington, Tuesday Feb. 12, 2013.
Stories this photo appears in:

WASHINGTON (AP) Uncompromising and politically emboldened, President Barack Obama urged a deeply divided Congress Tuesday night to embrace his plans to use government money to create jobs and strengthen the nation's middle class. He declared Republican ideas for reducing the deficit "even worse" than the unpalatable deals Washington had to stomach during his first term. In his first State of the Union address since winning re-election, Obama conceded economic revival is an "unfinished task," but he claimed clear progress and said he prepared to build on it as he embarks on four more years in office.