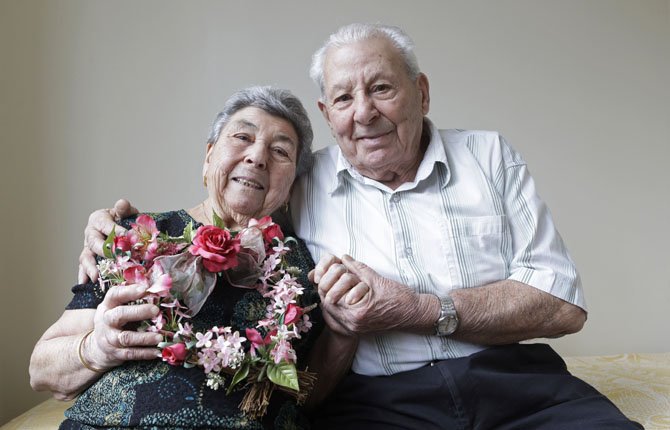 Maddalena, 88, and Fortunato Corso, 89, a Bensonhurst couple married 72 years who met in Calabria, Italy, and married Feb. 4, 1941, pose for a photograph at their home in New York Feb. 13.
Stories this photo appears in:

NEW YORK — Murray and Esther Redlitz fell for each other in the worst of circumstances. The two Holocaust survivors met in Poland while trying to find missing family members after the Russian Army freed their concentration camps at the end of World War II.