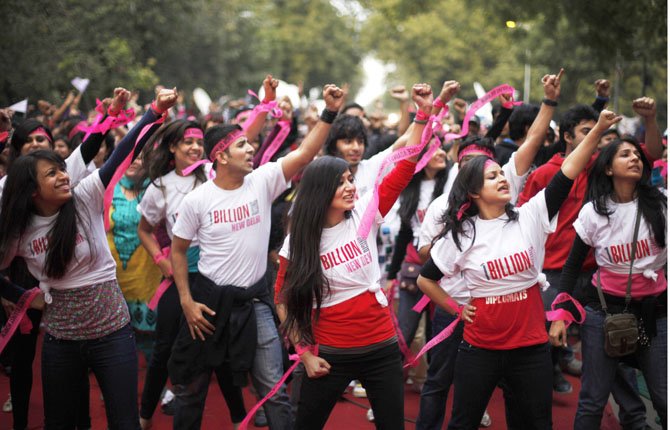 One Billion Rising
Activists dance in an event to support "One Billion Rising" global campaign in New Delhi, India, today. Flashmobs and rallies with singing and dancing were organized across the country as part of the campaign, timed to coincide with Valentine's Day, to bring an end to violence against women.

Stories this photo appears in:

WASHINGTON (AP) — The world must show its resolve in the face of North Korea's nuclear provocations or risk emboldening Iran, which is under scrutiny over its uranium enrichment program, Secretary of State John Kerry said Wednesday.