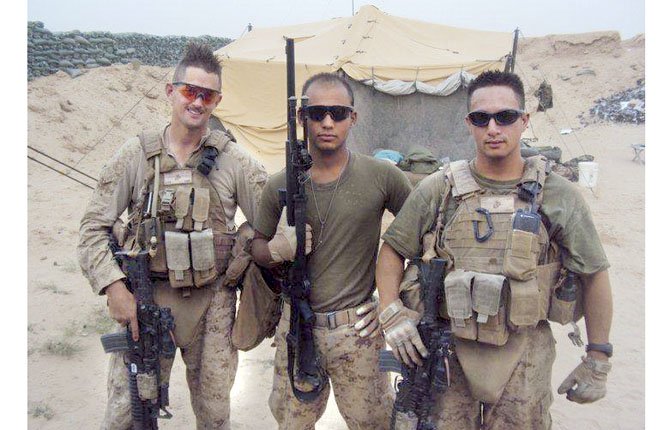 USMC Ssgt. Dave Nelson, an Afghan interpreter and Capt. Jesse Atay stand awaiting a battle with Taliban fighters at an outpost in Afghanistan during a 2010 offensive. In the background is the burn pit used to dispose of human waste and trash to keep the rough living conditions as sanitary as possible.
Stories this photo appears in:

Thousands of U.S. combat troops exposed to toxic chemicals from burn pits at military bases in Iraq and Afghanistan could end up with potentially deadly health problems.