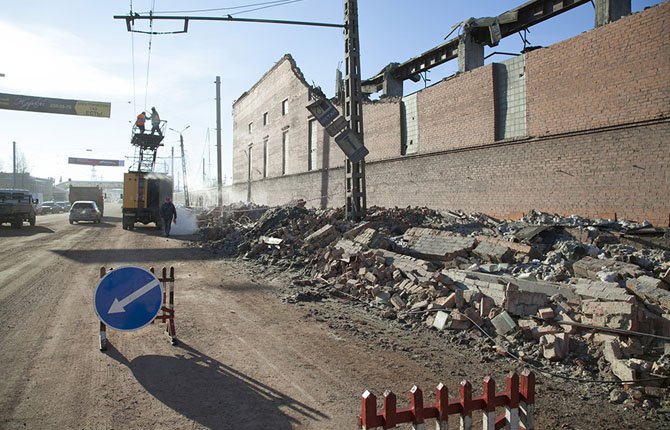 In this photo provided by Chelyabinsk.ru municipal workers repair damaged electric power circuit outside a zinc factory building with about 600 square meters (6000 square feet) of a roof collapsed after a meteorite exploded over in Chelyabinsk region on Friday, Feb. 15, 2013 A meteor streaked across the sky of Russia's Ural Mountains on Friday morning, causing sharp explosions and reportedly injuring around 100 people, including many hurt by broken glass.
Stories this photo appears in:

UPDATE: Updated with link to article with Russian videos. MOSCOW — A meteor streaked through the sky and exploded Friday over Russia's Ural Mountains with the power of an atomic bomb, its sonic blasts shattering countless windows and injuring more than 750 people. The spectacle deeply frightened thousands, with some elderly women declaring the world was coming to an end.