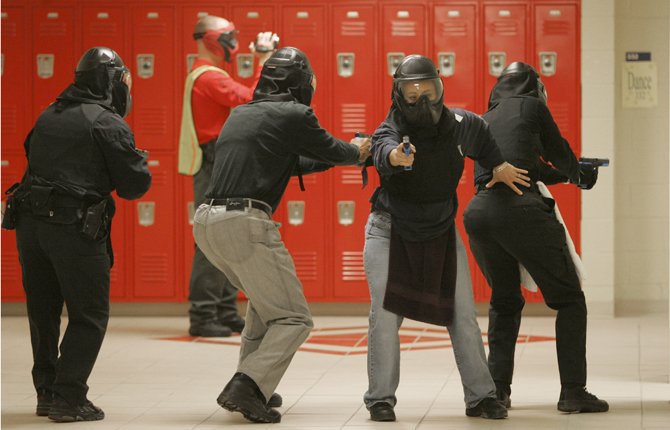 Richland County school resource officers carry out instructions April 10, 2009, in Columbia, S.C., during active shooter training by instructors with Texas State University-San Marcos active-shooter program that has trained 20,000 officers since 2002. Local law enforcement and medical personnel will undergo active shooter training this week.
Stories this photo appears in:

Over 80 area law officers will receive day-long training in responding to "active shooter" incidents over the next four days at the vacant Chenowith Middle School. The training, which will see 20 officers a day getting trained between Feb. 18 and Feb. 21, is organized by the Oregon State Police and the state's police academy, the Oregon Public Safety Academy.