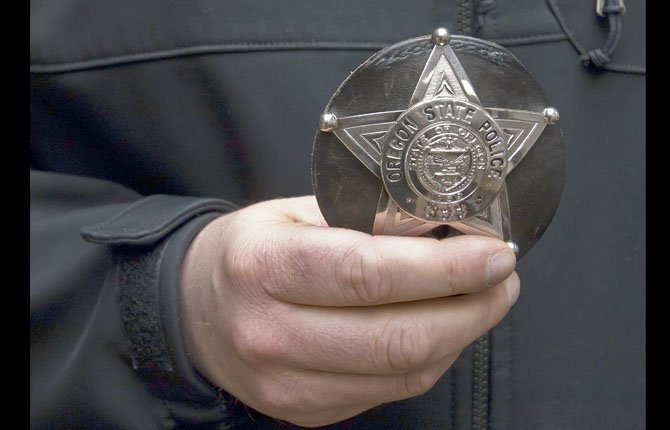 OREGON STATE Police Det. Elijah Preston holds his badge. Normally a gaming enforcement officer, Preston was one of the first responders to the Clackamas Town Center shooting in December.
Stories this photo appears in:

Oregon State Police Det. Elijah Preston was driving by the Clackamas Town Center on I-205 last Dec. 11, when a call came over the police radio. There was a shooting in progress inside the mall.