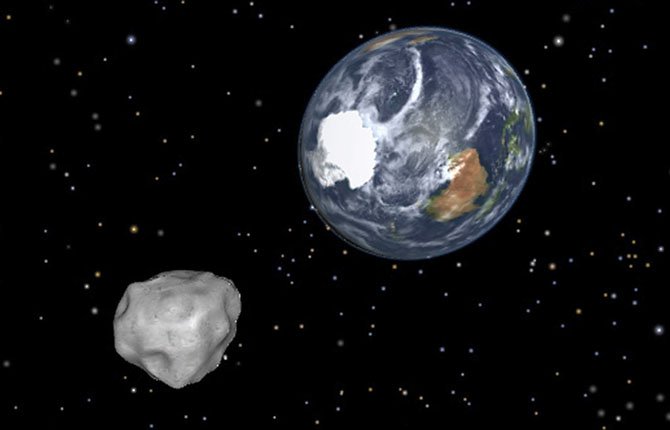 This image provided by NASA/JPL-Caltech shows a simulation of asteroid 2012 DA14 approaching from the south as it passes through the Earth-moon system on Friday, Feb. 15, 2013. The 150-foot object will pass within 17,000 miles of the Earth. NASA scientists insist there is absolutely no chance of a collision as it passes.
Stories this photo appears in:

CAPE CANAVERAL, Fla. — A space rock even bigger than the meteor that exploded like an atom bomb over Russia could drop out of the sky unannounced at any time and wreak havoc on a city. And Hollywood to the contrary, there isn't much the world's scientists and generals can do about it.