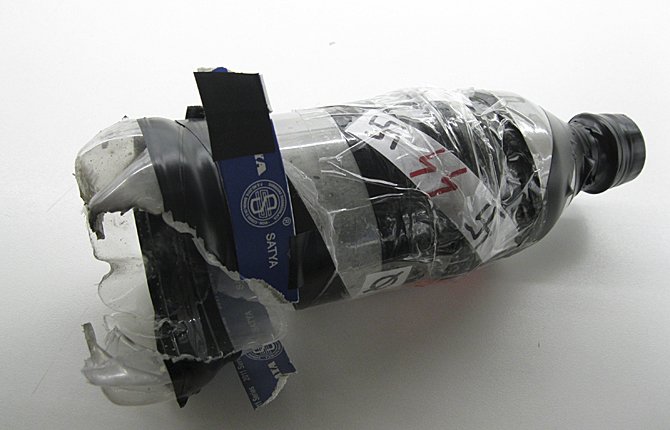 EAST END explosion Monday night is believed by police to have emanated from the homemade explosive device shown above that is decorated with Nazi symbols.
Stories this photo appears in:

A resident in the area of 12th and Quinton streets reported hearing a big boom late Monday night, and police found a plastic 20 oz. bottle wrapped in black electrical tape with Nazi symbols on it. A fuse hole was drilled into the cap of the bottle, according to the police log.