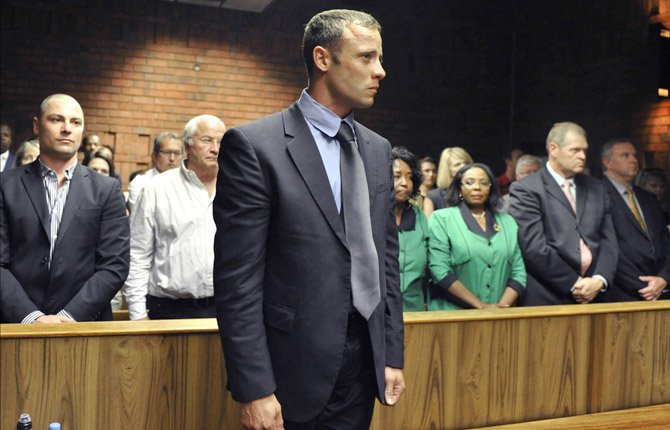 Olympian Oscar Pistorius stands following his bail hearing in Pretoria, South Africa, Tuesday, Feb. 19, 2013. Pistorius fired into the door of a small bathroom where his girlfriend was cowering after a shouting match on Valentine's Day, hitting her three times, a South African prosecutor said Tuesday as he charged the sports icon with premeditated murder. The magistrate ruled that Pistorius faces the harshest bail requirements available in South African law. He did not elaborate before a break was called in the session.
Stories this photo appears in:

PRETORIA, South Africa (AP) — Oscar Pistorius wept Tuesday as his defense lawyer read the athlete's account of how he shot his girlfriend to death on Valentine's Day, claiming he had mistaken her for an intruder.