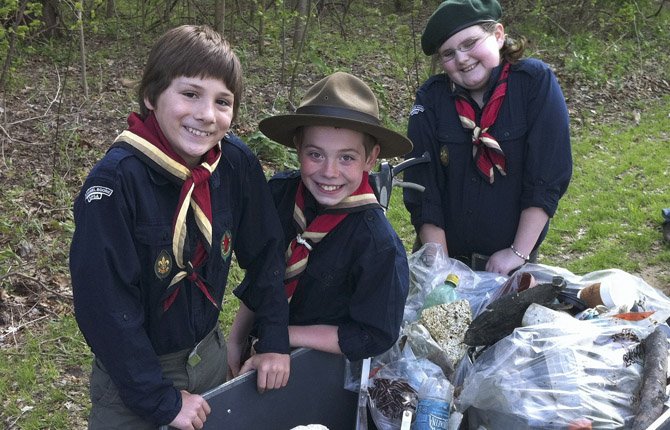 The Baden-Powell Service Association shows Pathfinder members Noah Kresse, Jude Atchley and Laura Gardner of the 10th Daniel Boone BPSA Scout Group working during an annual service project cleaning up 3 miles of trails along the Missouri River in Washington, Mo. The BPSA was founded in 2008 by David Atchley of Washington, Mo., who as a leader of his son's Cub Scout pack had a rift with regional BSA leaders over his efforts to adopt a nondiscrimination code.

Stories this photo appears in:

NEW YORK — With the Boy Scouts of America entangled in a furor over its ban on gays, lesser-known youth organizations across the ideological spectrum see an opportunity. They wonder if the turmoil might prompt some families to give them a closer look as options for their boys.