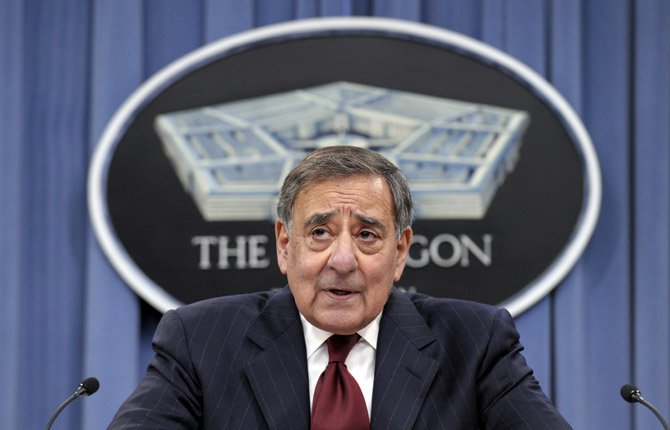 Outgoing Defense Secretary Leon Panetta speaks during his last news conference as defense secretary, Feb. 13, at the Pentagon. The Senate Armed Services Committee voted to approve Panetta's replacement, former Nebraska Republican Sen. Chuck Hagel, sending the nomination to the full Senate. AP
Stories this photo appears in:

WASHINGTON (AP) — Defense Secretary Leon Panetta told Congress on Wednesday that if automatic government spending cuts kick in on March 1 he may be compelled to furlough the "vast majority" of the Defense Department's 800,000 civilian workers.