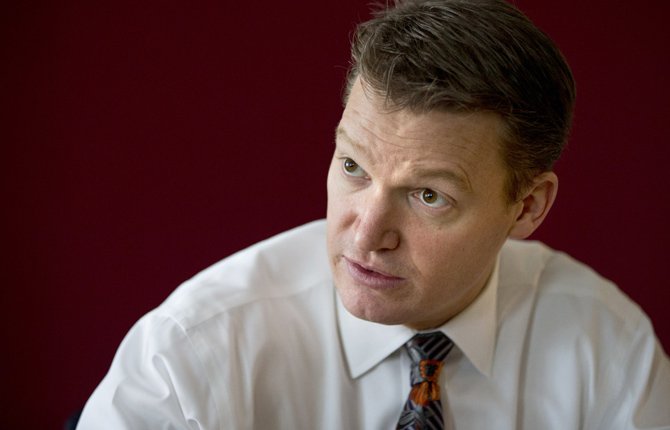 Mandiant founder and CEO Kevin Mandia is seen in his office in Alexandria, Va., Feb. 20. Mandiant, started in 2004 by Mandia, a private technology security firm described in extraordinary detail efforts it blamed on a Chinese military unit to hack into 141 businesses, mostly inside the U.S., and steal commercial secrets. China denies the claim.
Stories this photo appears in:

WASHINGTON — When Kevin Mandia, a retired military cybercrime investigator, decided to expose China as a primary threat to U.S. computer networks, he didn't have to consult with American diplomats in Beijing or declassify tactics to safely reveal government secrets.