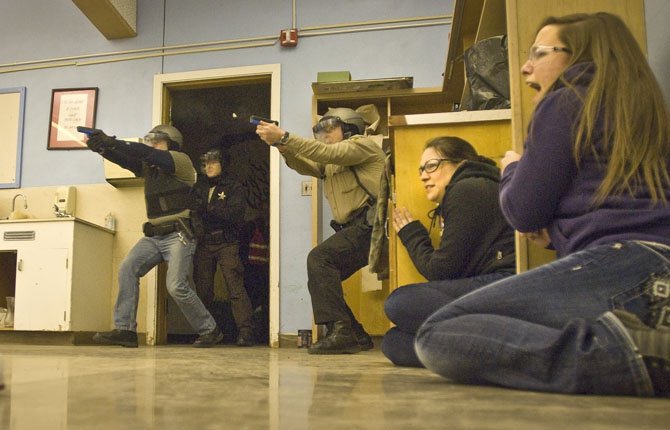 STUDENT ACTORS Shaela Buchanan, right, and Aubrey Hanson cower near a doorway as area officers attack a gunman during a "live shooter" training session Wednesday at the old Chenowith Middle School building in The Dalles.
Stories this photo appears in:

Officers from throughout the region gathered Tuesday for "active shooter" response training in The Dalles. Visit the photographer's blog, "Eye on the Storm," for early observations regarding the training.