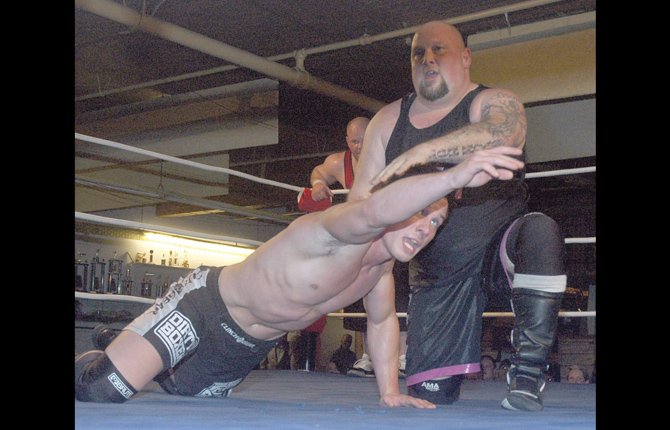 COLT TOOMBS reaches for his tag team partner Patrick Large (not pictured) as Jeremy Blanchard gets set to fling him on his back for a body slam in Thursday's wrestling match. Toombs and Large came away with the victory.
Stories this photo appears in:

Once he emerges from the curtains for his grand entrance, C.J. Edwards strips himself of being a father, a husband, a middle class worker and becomes the bad boy from Long Beach, Calif.