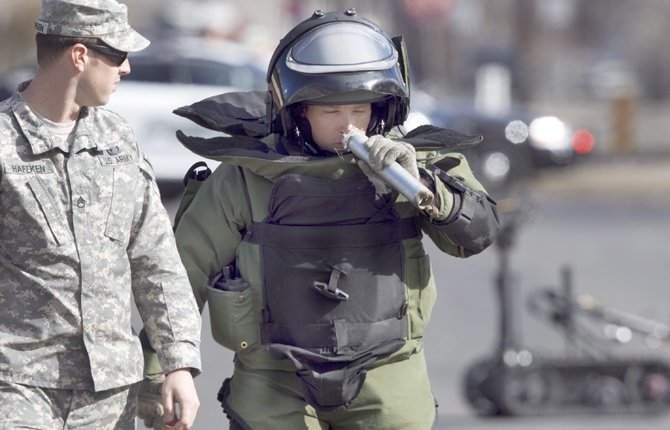 A MEMBER of a bomb disposal squad smells the contents of a suspicious pipe found on East H Street in Yakima, Wash., Feb. 21. The pipe, found lying next to a house, was moved and then detonated by the Army unit based at the Yakima Training Center. The pipe was found to be stuffed with marijuana.

Stories this photo appears in:

HONOLULU (AP) — A federal grand jury has indicted a Hawaii man on charges he lied to authorities when he said a possible hijacker was aboard an Alaska Airlines flight to Seattle. Timothy David Hershman faces up to five years in prison if convicted. Last month the FBI said a caller reported a possible hijacker aboard a Jan. 17 flight from Kailua-Kona.