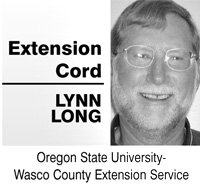 Stories this photo appears in:

A couple of weeks ago I was outside pruning my roses when my three-year-old granddaughter asked if she could help. I told her that I was afraid that the thorns might poke her if she wasn't wearing gloves. She promptly went into the house and got her woolen mittens. I gave her some very small loppers that we have and helped her to cut some small canes. She loved being able to help PaPa in the garden. Later that day her mother took her to the store and bought her some real garden gloves.

Often as gardeners we think a lot about the plants that we grow above ground but very little about the soil that the plants grow in. It is only when our plants aren't growing as well as they should that we start to think about the soil, but most of us don't even know what to look for, let alone how to fix the problem.

Spring flowering daffodil, tulip or crocus bulbs planted in the next few weeks will bloom next spring, bringing a welcome early splash of color to the home landscape.
Every year in the late spring or early summer, the leaves and stems of many ornamental shrubs are attacked by small insects called scales.
A couple weeks ago my wife and I took advantage of the beautiful late winter weather that we were having and planted some container plants in our garden. This is in a bed that we started renovating last fall. It was the first perennial bed that we planted in our yard many years ago and it had turned into a hodgepodge of plants that we thought might be interesting. The problem was that there was no order in the bed and it lacked unity.