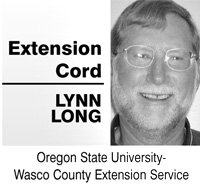 Stories this photo appears in:

Spring flowering daffodil, tulip or crocus bulbs planted in the next few weeks will bloom next spring, bringing a welcome early splash of color to the home landscape.
Every year in the late spring or early summer, the leaves and stems of many ornamental shrubs are attacked by small insects called scales.
A couple weeks ago my wife and I took advantage of the beautiful late winter weather that we were having and planted some container plants in our garden. This is in a bed that we started renovating last fall. It was the first perennial bed that we planted in our yard many years ago and it had turned into a hodgepodge of plants that we thought might be interesting. The problem was that there was no order in the bed and it lacked unity.