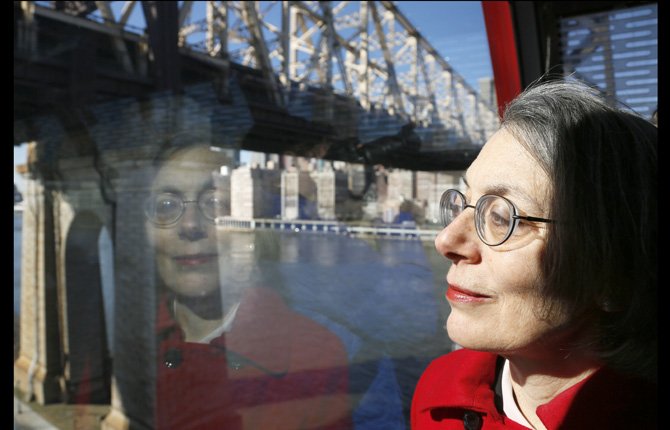 Janet Falk, public relations professional, rides the Roosevelt Island tramway with a Manhattan view behind her Feb. 21. Falk applied for a public-relations job at a New York City law firm two years ago, but the recruiter told her she wouldn't be considered because she had been unemployed for more than three months, Falk said.

Stories this photo appears in:

NEW YORK — Help wanted. Qualifications: Must already have a job. It's a frustrating catch for those out of work in an era of high unemployment: looking for a job, only to find that some employers don't want anyone who doesn't already have one.