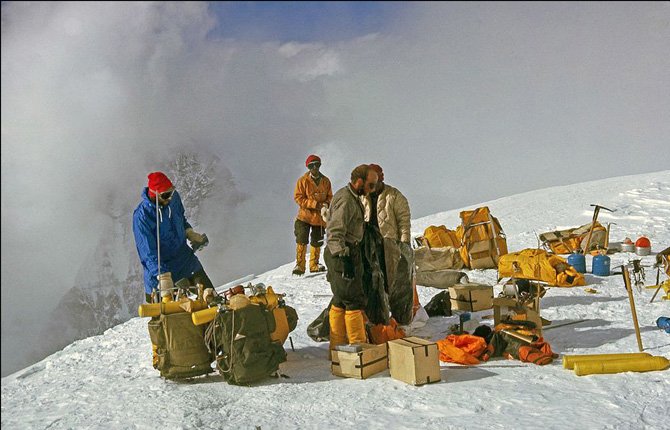 Members of the 1963 American Mount Everest Expedition team and sherpas are shown with their climbing gear on Mt. Everest. Surviving members of the first American expedition team to reach the top of Mt. Everest are celebrating the 50th anniversary of their mountaineering milestones.

Stories this photo appears in:

BERKELEY, Calif. — It might be hard to conceive now, in an era of extreme sports and ultra-light equipment, but there was a time when Americans who set out to conquer mountains engaged in a pursuit that was as lonely as it was dangerous.