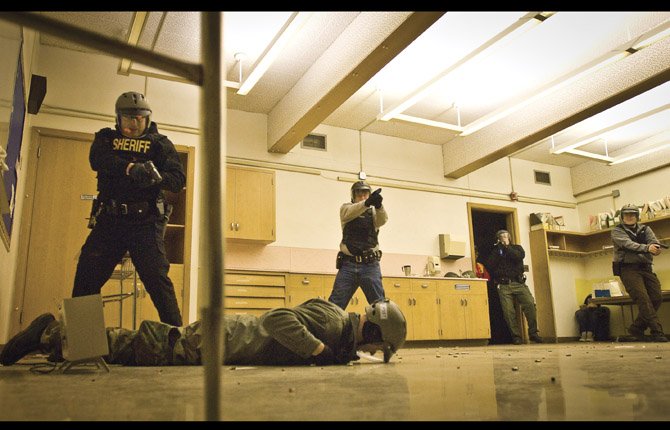 A DEPUTY, at left, covers a fallen "shooter" as additional officers move to search the room before responding to a second "shooter" in a nearby classroom. The training was held at the old Chenowith Middle School.
Stories this photo appears in:

Three girls huddled in the corner of the classroom, screaming. Just feet away, two shooters were firing rounds. Drawn by the sound of gunfire, law officers burst into the classroom in a carefully orchestrated pattern, and soon both shooters were down.