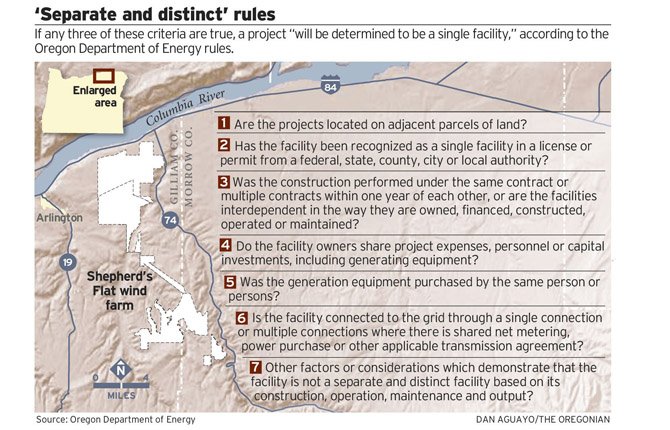 SHEPHERD'S FLAT wind farm's $30 million in tax credits will be reviewed by Oregon Energy Department.

Stories this photo appears in:

PORTLAND (AP) — The state Department of Energy is reviewing whether a major wind farm in north-central Oregon should have received $30 million in tax credits. Officials decided to re-evaluate their recent approval of the tax breaks for the Shepherd's Flat wind farm after The Oregonian newspaper raised questions about whether it should have qualified for them.